Ahh, Orlando – the city of dreams! Home to famous theme parks and picturesque views, it's no wonder that the city attracts millions of tourists each year. But what else is there to this vibrant Florida destination? We have compiled a list of fun facts about Orlando so you can get an insider look at all the incredible things to do here. From its amazing history and culture to outdoor activities like sports and camping, there's something for everyone in sunny Orlando. Read on to learn some fascinating information about this unique destination!
1) Originally named Jernigan after the first permanent settler in the area, there's no verifiable story on how Orlando received its name.
Orlando, Florida is a city that's full of magic, not just because of its world-renowned theme parks. The story of how the city got its name is just as enchanting and mysterious. One theory suggests that it was named after the soldier Orlando Reeves who died in a battle against Native Americans in the 1830s. Another theory claims that it was named after the Shakespearean character from the play "As You Like It." While there's no documentation to support this literary theory, the naming of one of Orlando's main streets – Rosalind Avenue (another character from the play) – seems to support it.
2) In 2022, over 74 million visitors came to explore the city of Orlando.
Orlando, the city of magic, always attracts millions of visitors annually. An irresistible blend of theme parks, tantalizing restaurants, and enchanting scenery make Orlando worthy of all the attention it receives. A sheer number of visitors flock here every year to explore the abundance of family-friendly activities, fantastic entertainment, and the overall energetic vibe of this thriving metropolis that is sure to satisfy anyone's appetite for fun and excitement. Whether you visit for the sunshine or the rollercoasters, Orlando is always ready to welcome you with open arms, making you feel like a part of the family from the moment you arrive.
3) Orlando is known as the "Theme Park Capital of the World."
This sunny and vibrant city has earned its title by offering a fantastic array of attractions that cater to visitors of all ages. With over 12 major theme parks, including Disney, SeaWorld, and Universal, Orlando is clearly the go-to destination for thrill-seekers and adventure lovers. But that's not all, there are also plenty of opportunities for family fun, relaxation, shopping, and dining. The best part is that these parks offer a diverse range of experiences that are sure to leave a lasting impression on your entire family. So, whether you are visiting for the first time or returning for another magical adventure, Orlando always has something new and exciting in store for you!
4) In 1875, Orlando incorporated as a city with a population of only 85 residents, a mere 22 of which were eligible to vote.
Orlando is a city that has truly grown over the years. Starting with just a few residents, it now boasts a bustling population of over 300,000 people. It's always exciting to see how places can transform over time, and Orlando is no exception. From its humble beginnings, this warm and welcoming city has become a hub of activity, with something for everyone to enjoy. Whether you're looking for a night on the town, a day at one of the many theme parks, or just a relaxing stroll through one of the many parks, Orlando has it all. It's no wonder that so many people have chosen to call this city home!
5) Orlando is known as "The City Beautiful" for its picturesque parks, lakes and old-growth trees.
Orlando is a city known for its lively entertainment and bustling tourist scene, but what many don't realize is its natural beauty awaiting exploration. With over 140 parks, there's no shortage of green spaces to enjoy a picnic or play a game of frisbee. Lake Eola is a popular spot for paddleboat rides and strolling along the scenic path that encircles it. Head a little further out of town and you'll find Wekiwa Springs State Park, where you can kayak through crystal-clear waters and take a dip in the refreshing spring. From lush gardens to wildlife-filled wetlands, Orlando's natural beauty has a little something for everyone. So next time you're in town, take a break from the theme parks and venture out into the great outdoors. You won't be disappointed!
6) Orlando, once the center of Florida's citrus industry, was struck by a freeze in the late 1800s which caused farms to move further south.
Over a century ago, the climate and fertile soil of the Orlando area made it the perfect place for growing oranges, lemons, and grapefruits. However, in the winter of 1894-1895, a freeze hit Central Florida and devastated the citrus crop. Many farmers lost everything and were forced to search for new sources of income or migrate further south. Despite the setback, Orlando still celebrates its citrus past with events like the annual Orange County Citrus Parade and the Orange County Regional History Center's permanent exhibit on the citrus industry in Central Florida.
7) The annual Central Florida Fair has been held in Orlando since 1912.
If you're looking for a fun spring outing, look no further than the Central Florida Fair. With over 110 years of history under its belt, this fair has been providing entertainment to locals and visitors alike for generations. From rides and games to delicious fair food, there's something for everyone to enjoy. And with the fair taking place for almost two weeks every March, you have plenty of time to experience all that it has to offer. So mark your calendars and come experience this piece of Central Florida's history for yourself!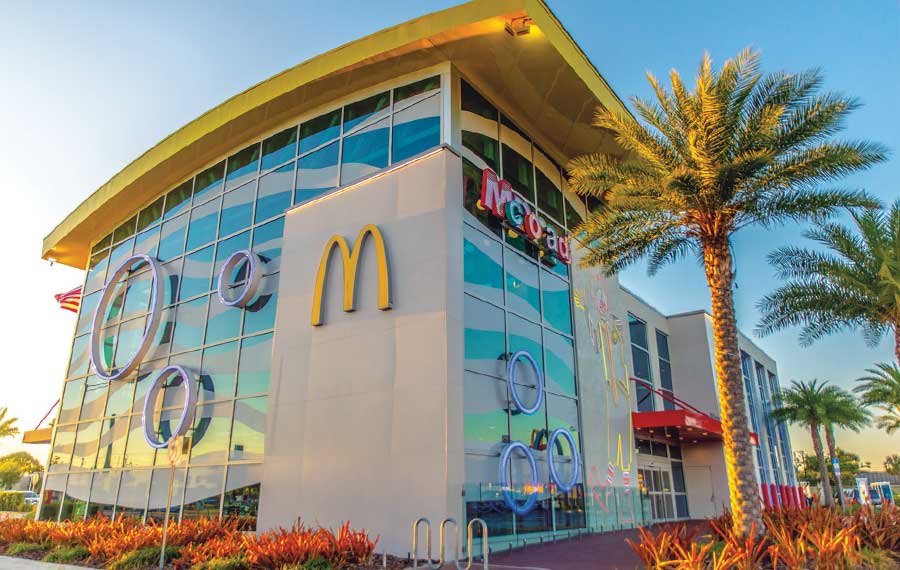 8) Since 1971, an astounding 1.65 million pairs of sunglasses have ended up in Walt Disney World's lost and found department.
Imagine a collection of sunglasses so large it could make even the biggest of fashionistas envious. That's the reality at Walt Disney World's lost and found, where every year's collection of forgotten shades shatters the previous year's record. From chic cat-eye frames to trendy aviators, the range of sunglasses left behind by park visitors is enough to make your head spin. Although visitors are encouraged to hold onto their personal belongings, Disney cast members are happy to help reunite you with your sunglasses if they happen to join the collection.
9) The University of Central Florida is the largest university in the United States by undergraduate enrollment.
As the student population of UCF grows year after year, it's no surprise that it has earned the title of the largest university in the nation by enrollment. With a whopping 68,000+ students, the campus is always bustling with activity. From sports games to concerts to student organization meetings, there is never a dull moment at the university. Not only is the size impressive, but the diversity is as well. Students from all walks of life and from all corners of the world call UCF their home away from home. It's truly amazing to see how many lives are impacted by this university and the opportunities it provides.
10) Notable Orlando resident and Air Force Command Pilot Joe Kittinger was the first person to cross the Atlantic Ocean by gas hot air balloon.
Joe Kittinger was an Orlando resident, fearless pilot and celebrated hero. From the highest, fastest and longest parachute jump to being the first person to fly a gas balloon solo across the Atlantic Ocean, Kittinger has accomplished remarkable feats in the field of aviation. With a career spanning several decades, he has been a test pilot, giving invaluable inputs on the development of important aircraft like the F-4 Phantom. Kittinger's record-breaking jumps and flights have inspired generations of astronauts and aviation enthusiasts, making him a true legend in the field. It's not an exaggeration to say that his name will always be etched in the annals of aviation history.
11) The world's largest McDonald's, located on Sand Lake Road and International Drive, covers 19,000 square feet.
If you're looking for something fun and exciting to do, why not check out the World's Largest Entertainment McDonald's? This massive McDonald's location isn't your typical fast food joint – it's filled to the brim with games, rides, and more. Whether you're a kid or just a kid at heart, you'll find something to enjoy, from the towering playplace to the 4D theater experience. And of course, the food is just as delicious as you'd expect from any McDonald's location. So why not plan a visit and see what the buzz is all about? You won't be disappointed!
12) Orlando's first theme park opened in 1949 named Gatorland. Its first main attraction was a 15-foot crocodile which was said to be the biggest in the world.
Did you know that Gatorland, one of Florida's most beloved tourist attractions, was also its first theme park, opened long before Disney? For over 70 years, generations of families have come to experience the natural wonder of this amazing park. With over 110 acres of swamps, marshes, and wildlife, you can get up close and personal with alligators, crocodiles, and countless other species of animals that call Gatorland home. So why not plan a visit and discover why millions of people from all over the world have fallen in love with this historic Florida destination?
13) Orlando's ICON Park is home to the second tallest observation wheel in the United States.
If you're looking for a birds-eye view of Orlando from a record height, then look no further than The Wheel at ICON Park. Standing at a towering 400 feet, this giant observation wheel is a must-visit attraction for anyone in the area. After boarding one of the 30 climate-controlled capsules, you'll be whisked away on a peaceful and scenic ride. Take in stunning views of the city's skyline, theme parks, and even as far as Cape Canaveral on a clear day. Don't forget to snap some photos for your Instagram feed. The Wheel at ICON Park is an unforgettable experience that you won't want to miss.
14) Lake Eola Park, which covers 43 acres, is actually a giant sinkhole and is 80 feet at its deepest point.
Lake Eola may be quite a picturesque spot, complete with its fountain and swans, but beneath the surface lies an interesting geological phenomenon. This lake, like many in Central Florida, was formed from a sinkhole that appeared around millions of years ago during the Oligocene epoch. Over time, it filled with water and became the stunning landmark we know and love today. It's fascinating to think about the natural forces that shaped this urban oasis and a testament to the resilience of nature. Whether you're a local or just visiting, take some time to appreciate the natural wonders of Central Florida – even if they're a bit unexpected!
15) Universal Studios opened in Orlando in 1990 with Nickelodeon, Back to the Future, E.T., Ghostbusters and The Bates Hotel attractions.
Fans of thrilling rides, unforgettable experiences, and famous movie sets were thrilled when Universal Studios first opened its gates in Orlando. Since then, it has become a global attraction and has been entertaining millions of people every year. One of the most popular attractions in the park today is the Wizarding World of Harry Potter, where visitors can feel like they are part of J. K. Rowling's magical world. The park also features unique roller coasters like the Hollywood Rip Ride Rockit and the Revenge of the Mummy, which test the limits of thrill seekers. With so many fun things to do and see at Universal Studios, it's easy to understand why it has become such a popular destination among tourists and locals alike.
16) The Orlando Magic NBA team was nearly known as the Orlando "Juice."
In 1986, the Orlando Sentinel played a significant role in the naming of the NBA team that would call Orlando home. A contest was held to choose a name for the team, and the Sentinel put it to their readers to make the final decision. However, the options were all pretty underwhelming – such as the "Juice" or the "Tropics." In the end, the paper's editors made the final decision and went with the Orlando Magic. It's certainly a catchy name and perfectly fits the enchanting spirit of this city, known for its theme parks and childlike wonder. The Magic has since become a beloved team, with a dedicated fan base and over 16 playoff appearances in its history. Thanks to the Sentinel's involvement, the team has a name that embodies the excitement and exceptionalism of the city it represents.
17) To fund the demolition of its old city hall, the City of Orlando allowed Producer Joel Silver to blow up the building for the opening scene of Lethal Weapon 3.
When the third installment of the Lethal Weapon franchise was being shot in 1991, it happened that Orlando city planners were working on a solution to remove the old city hall building which was located only a few feet in front of the new building. Producers of the film covered the cost of demolishing the structure and paid the city $50 million additionally. This creative solution not only provided funding for the demolition but also added a thrilling and explosive element to the popular action movie. It's a fascinating example of the unique ways in which the worlds of entertainment and real life intersect.
18) The Orlando International Airport served nearly 50.2 million travelers in 2022.
Orlando International Airport provides travelers with world-class facilities and unparalleled convenience just a short flight away from some of the world's most popular destinations. With so much to offer, it's no wonder that people from all over the globe choose to travel through this bustling airport for their business and vacation travel needs. Whether you're flying in for a family vacation to Disney or jetting off on an important business trip, the airport always rises to the occasion with top-notch service and support. So the next time you're planning a trip, consider heading through Orlando International Airport for a travel experience that you won't soon forget!
19) Walt Disney World Resort encompasses over 40 square miles, which is roughly the size of two Manhattan islands.
If you're planning on making a trip to Disney World, there's one thing you should know. It's pretty massive. In fact, it's basically the size of San Francisco. Walt Disney World Resort is an enormous complex complete with hotels, restaurants, golf courses, water parks, and so much more. With that much space, it's no wonder that Disney World can accommodate millions of visitors each year. From the iconic Cinderella Castle to the immersive world of Avatar at Animal Kingdom, this theme park paradise is truly a world of its own. There is always something new to discover and explore, with countless opportunities to make unforgettable memories. The next time you plan a trip to Orlando's theme parks, remember how much there is to see and do – you won't want to miss a thing!
20) The Orange County Convention Center on International Drive is the second largest in the U.S.
If you're looking for an event venue that has plenty of room, Orange County Convention Center may be just what you need. This convention center is huge, with more than 2 million square feet of exhibition space. Whether you're planning a trade show, a conference, or a large-scale social event, there's plenty of room to accommodate your needs. With its location on International Drive within walking distance of hundreds of attractions, restaurants and hotels, it's a great place to host an event that guests are sure to remember. Whether you're an event planner or just looking for a place to hold a memorable gathering, this venue has everything you need to make it happen.
21) Spaceship Earth, the iconic globe central to Disney's EPCOT, is 165 feet tall and weighs 16 million pounds.
Spaceship Earth at EPCOT is truly a site to behold. This iconic structure is not only massive, but it is also a symbol of ingenuity and innovation. As you approach the park, the sphere seems to grow larger and larger, beckoning you closer. It's hard not to feel a sense of awe as you stand beneath it, surrounded by its intricate details. And once you venture inside, you'll find that the size of Spaceship Earth is matched by the scale of its ambition. From its early days as a geodesic dome, to its eventual transformation into a futuristic time machine, this attraction is an impressive showcase of human imagination and creativity. So if you find yourself at EPCOT, be sure to take a moment and marvel at the grandeur of Spaceship Earth.
22) Lake Rose in the Winter Park neighborhood of Orlando is a sinkhole which formed in 1981, swallowing a home, a Porsche dealership and several other businesses.
The Winter Park sinkhole, as it became known, measured approximately 350 feet wide and nearly 400 feet deep. Luckily, no one was hurt in the incident, but it left a lasting impression on the local community and beyond. It's estimated that the sinkhole resulted from the collapse of an underground cave system, which isn't uncommon in Florida. Although sinkholes can be a dangerous phenomenon, they also remind us of the incredible forces at work beneath our feet and the importance of being mindful of them.
23) The oldest remaining structures in Downtown Orlando are The Rogers Building and the 1890 Railroad Depot.
Downtown Orlando is steeped in history, and two of the most fascinating landmarks are the Rogers Building and the 1890 Railroad Depot. The Rogers Building, built in 1886, is the oldest commercial building in downtown Orlando. It was constructed by the Rogers family, who owned and operated a successful stonemasonry business. Today, it's a popular destination for those interested in learning more about the city's rich history. The 1890 Railroad Depot, located just a few blocks away, once served as the hub of Orlando's bustling transportation system. Today, it's a charming testament to the city's past, and a fascinating place to explore.
24) Harry P. Leu Gardens in Orlando is home to over 50 acres of native and exotic botanical plants and trees.
Nestled in the heart of Orlando, the sprawling landscapes of Leu Gardens are a true oasis for anyone needing a respite from the hustle and bustle of city life. The botanical gardens offer a variety of natural wonders, including a rose garden, butterfly garden, and even an edible garden. Visitors can take a leisurely stroll along the winding paths, or perhaps even sit and relax by a tranquil pond. With so much enchanting scenery to explore, it's easy to lose oneself in the splendor of Leu Gardens. Whether you're a Florida native or a tourist passing through, this must-see attraction is sure to delight anyone with a love of nature.
25) The world-famous Cape Canaveral launch site is less than an hour away from Orlando.
If you're a fan of space and science, you'll definitely want to keep an eye on the sky above Orlando when you're here. Cape Canaveral launches take place regularly, and the sight of a sun-lit rocket plume is truly awe-inspiring. But if you want an even closer look, why not head over to Playalinda Beach? It offers some of the best views of the launches, with a clear view of the horizon and plenty of space to settle in and watch the show. Pack a picnic, invite some friends, and get ready for a truly unforgettable experience.
Orlando is an amazing destination that has something to offer everyone. From its rich history to its bustling theme parks, there is always something new and exciting happening in this city. Whether you're there for a day or a week, you'll find attractions for all ages. From the iconic Walt Disney World Resort to Gatorland to the downtown parks and lakes, you can experience a bit of historic charm while still taking advantage of exciting fun. Take advantage of everything Orlando has to offer and go explore it all! And before you go, make sure you check out our Orlando Travel Guide for the best inside scoop to maximize your time in The Sunshine State.