Overview
Epcot, the second Walt Disney World Resort theme park in Orlando, Florida, opened Oct. 1, 1982 — 11 years after the Magic Kingdom debuted. The 305-acre park, identified by its iconic Spaceship Earth geodesic sphere, features two distinct areas. Future World is a showcase of discovery filled with new ideas and technology, plus an exploration of planet Earth from land and sea to air and space. World Showcase is a kaleidoscope of nations featuring architecturally authentic buildings and backdrops that celebrate cultural heritage, arts and entertainment. The 11 nations plus an African-themed Outpost are situated along a 1.3-mile promenade encircling the 40-acre World Showcase Lagoon.
A discount and/or military offer may be available. Please contact EPCOT at Walt Disney World Resorts, Orlando for current details, hours, promotions, admission tickets, and to verify visitor information as things may change.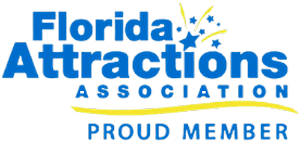 EPCOT at Walt Disney World Resorts, Orlando is a proud member of the Florida Attractions Association, representing Florida's finest family attractions.