Imagine the Fun at Miami Children's Museum! Explore seventeen exciting galleries full of interactive and bilingual exhibits for the whole family to play, learn, imagine and create. Our exhibits promote positive social interaction and child development through inspiring children to learn, play, imagine and create. Each of our exhibits coincide with the Miami – Dade County Public Schools curriculum to enhance classroom learning. Sparking children's natural curiosity and life-long learning, Miami Children's Museum offers a variety of interdisciplinary experiences in the arts, culture, community and communication that meets a range of visitor needs, interests, and abilities.
Please contact Miami Children's Museum directly for current hours and pricing. Check out our See & Do Page for other fun things to do in Florida and our Deals Page for offers and coupons for Florida attractions, restaurants, shops and more.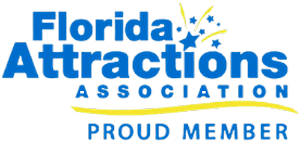 Miami Children's Museum is a proud member of the Florida Attractions Association, representing Florida's finest family attractions.