Experience the majesty, wonder, and splendor of how the one of the richest couples lived in the roaring twenties. Celebrate the history of  one of the greatest entertainment industries in America – the Ringling Bros. circus. View the extensive and elaborate collection of art in 21 galleries from The Ringling's permanent collection. Enjoy six attractions in one in Sarasota, Florida!
Museum of Art: Discover more than 4,500 years of art from Europe, Asia and America. This extraordinary collection of art was built by circus impresario, John Ringling, as a legacy to the citizens of Florida.
Circus Museum: Experience the sights, sounds, and showmanship of the American Circus. Established in 1948, the Ringling Museum of the American Circus was the first to document the rich history of the popular traveling entertainment industry.
Ca' D'Zan: Step back in time at the historic mansion of John and Mable Ringling. The home was inspired by and designed in the Venetian Gothic style of the palazzos that ring the Venice canals designed by Dwight James Baum.
Historic Asolo Theater: Music, theater, dance, and film all come alive in an 18th-century theater.
Education Center: Home to The Ringling Art Library and Conservation Lab. The Library provides a comfortable area for reading and research and the library is open to the public to browse. The Conservation Lab is a state of art facility for conserving the art and artifacts found in the Museum of Art Ca' d'Zan, the Circus Museum and Historic Asolo Theater. The Conservation Lab is not open to the public.
Bayfront Gardens: Explore 66-acres of beautiful grounds and gardens on Sarasota Bay with exotic, native, historical and culturally significant trees, plants, and flowers.
A discount may be available. Please contact The John and Mable Ringling Museum of Art  for current details, hours, promotions, admission tickets, and to verify visitor information as things may change.
Please contact The Ringling Museum of Art directly for current hours and pricing. Check out our See & Do Page for other fun things to do in Florida and our Deals Page for offers and coupons for Florida attractions, restaurants, shops and more.
Adult museum admission* Includes the Museum of Art, Circus Museum, and Bayfront Gardens. Entry to Ca' d'Zan requires a separate ticket. Skip the Line – Order Online! Use promo code RCRTE2 to purchase tickets on ringling.org. Not valid with any other offer or discount. Good for up to 4 adults.
Kenney Communications / Enjoy Florida Magazine
Expires: NONE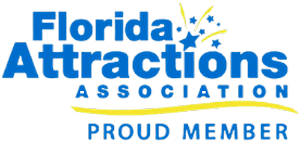 The Ringling Museum of Art is a proud member of the Florida Attractions Association, representing Florida's finest family attractions.