The Oldest Wooden School House Historic Museum & Gardens St. Augustine welcomes visitors to the unique Minorcan homestead of Juan Genopoly, established in the late 1700's. The Genopoly House has been preserved to reflect the homestead life of the Minorcan Settlers as well as school life in the 1800s. They offer educational, recreational, and entertainment for families and students alike. The self-guided experience begins as the Professor comes to life and welcomes you. All visitors receive a diploma after exploring the Old School, kitchen and gardens!
Please contact The Oldest Wooden Schoolhouse directly for current hours and pricing. Check out our See & Do Page for other fun things to do in Florida and our Deals Page for offers and coupons for Florida attractions, restaurants, shops and more.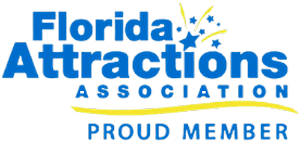 The Oldest Wooden Schoolhouse Museum and Gardens is a proud member of the Florida Attractions Association, representing Florida's finest family attractions.