Madame Tussauds Orlando at ICON Park is rolling out the red carpet to become Florida's latest celebrity hotspot! Madame Tussauds provides visitors the opportunity to indulge in the ultimate fame experience and set onto the red carpet amongst their favorite celebrities. Get ready to experience the essence of America with this brand new, immersive and interactive wax attraction, bursting with family fun and world-class entertainment.
Throw on that cape and soar with the celebrities at Madame Tussauds Orlando, the world's greatest wax museum! The Justice League™ superheroes can't wait to live it up with you by saving the day and of course grabbing great selfies along the way. Shoot hoops with Shaq, party on Miami's hottest yacht with Pitbull, and feel like a pop star with Ariana Grande. The magic of meeting historical icons and top celebrities brings you fantastical fun when you get to take that one small step on the moon with Neil Armstrong or attend the hottest A-List party with Jennifer Lopez and Zendaya. Head over to the world's greatest wax museum on International Drive at ICON Park where fame, fantasy, and fun are waiting for everyone.
Please contact Madame Tussauds Orlando directly for current hours and pricing. Check out our See & Do Page for other fun things to do in Florida and our Deals Page for offers and coupons for Florida attractions, restaurants, shops and more.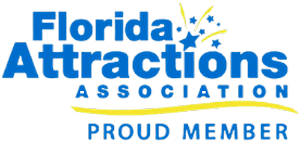 Madame Tussauds Orlando is a proud member of the Florida Attractions Association, representing Florida's finest family attractions.