Overview
Nestled between the Florida Keys and Miami is the Coral Castle Sculpture Garden and Museum in Homestead, Florida. The Coral Castle was singlehandedly built by Edward Leedskalnin from 1923-1951. Ed moved and carved over 1100 tons of rock mysteriously alone at night to create what is often referred to as the Stonehenge of America. No-one ever saw him build the Coral Castle. Scholars, engineers, and scientists to this day are unable to figure out how a five foot tall, 100 pound man could singlehandedly create such amazing sculptures without machinery.
The Coral Castle carvings and gardens were created as a labor of love as a tribute to a Ed's one true love, Agnes. Agnes cancelled their wedding just one day before the ceremony. Heartbroken, Ed devoted 28 years to building and carving the unique sculptures and castle walls. Incredible features of the Coral Castle Museum include a 9-ton gate that moves with just a touch of the finger, a Polaris telescope and functioning rocking chairs – all made entirely of stone. Coral Castle was added to the National Register of Historic Places in 1984. Billy Idol wrote and recorded his song "Sweet Sixteen" as a tribute to Ed and the Coral Castle. The music video was also filmed on location at the Coral Castle.
The Coral Castle Museum and sculpture garden offers audio and guided tours of the museum. Open every day, the Coral Castle Museum welcomes visitors from around the world to explore this enchanting South Florida destination.
A discount may be available. Please contact Coral Castle Museum for current details, hours, promotions, admission tickets, and to verify visitor information as things may change.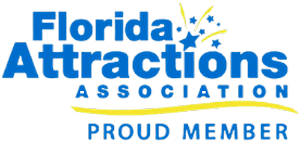 Coral Castle Museum is a proud member of the Florida Attractions Association, representing Florida's finest family attractions.